Pennsylvania Station, N.Y. Postcard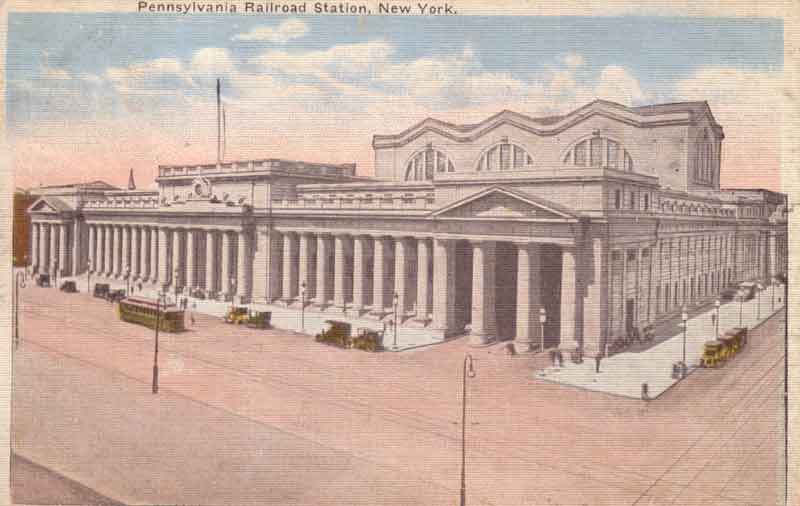 This postcard of the monumental Pennsylvania Station in New York City was postmarked on June 12, 1922. Its caption reads, Pennsylvania Railroad Station. It is a gigantic marble building covering the blocks bounded by 31st and 33rd Streets and 7th and 9th Avenues. Site costs $8,000,000; total cost 459,000,000. A series of tunnels under the Hudson River bring all trains from the West, while tunnels under the East River connect with the Long Island chain of railroads.
The above ground portion of the station was demolished to create the current Madison Square Garden. This act of corporate vandalism by the PRR was the main event leading to historic preservation laws in the U.S. – laws that saved New York Central's Grand Central Terminal from the same fate.
Tim Garner Collection